When it comes to graphic design or photo editing, chances are good that Adobes Photoshop is the first thing to come to mind. There's no doubt that this amazing tool is every designer's holy grail.
The Adobe Suite is one of the most popular and powerful collections of tools for designers and photo editors, widely used by experts and beginners, alike. Adobe does a lot of the heavy lifting when it comes to manipulating designs and images, Photoshop (as well as Lightroom and Illustrator) is also compatible with a long list of third-party plugins that can ramp up the tool's effectiveness big time.
These Photoshop plugins are used to add special features or effects, simplify the process of various graphic design effects, or a make your digital creations more impressive. Whether you're a graphic designer or a photo manipulator, an expert or beginner, you'll certainly be able to make use of some or all of these photoshop plugins for your upcoming projects.
The following represents some of the best Photoshop plugins available to graphic designers.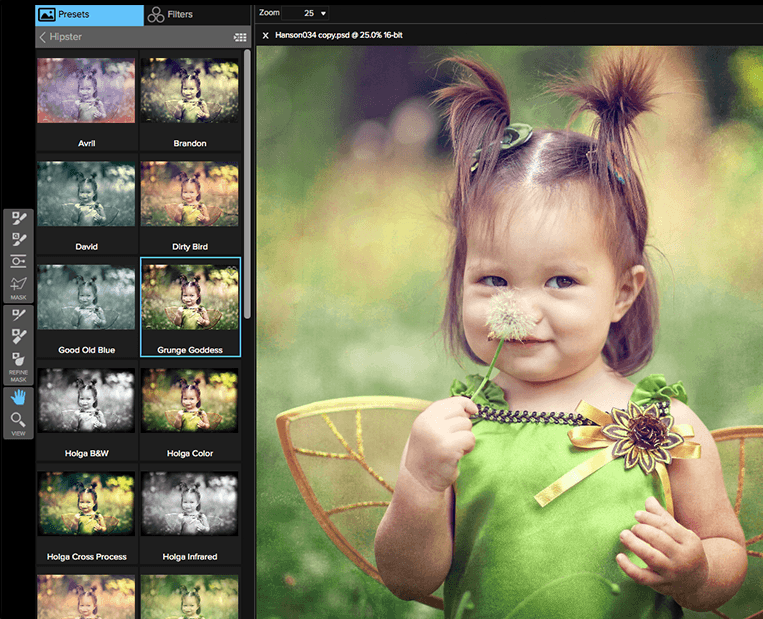 ON1 Effects is an easy one-click panel in Photoshop, which can also work as a standalone app. Essentially, it functions as a viable alternative to Adobe's collection of graphic design software offerings. This Photoshop plugin allows you to add effects to your images and comes with a diverse selection of filters (including some that feel a lot like Instagram), including adjustable contrasts and an HDR effect.
Users can choose from the classic filters, like vignette and cinematic styles, and add them on top of different layers. Filters can be easily stacked together and adjusted for quick customization.
Price: ON1 is available as a download with a free 30-day trial. For a full license, you can purcase ON1 for a one-time fee of $119.99.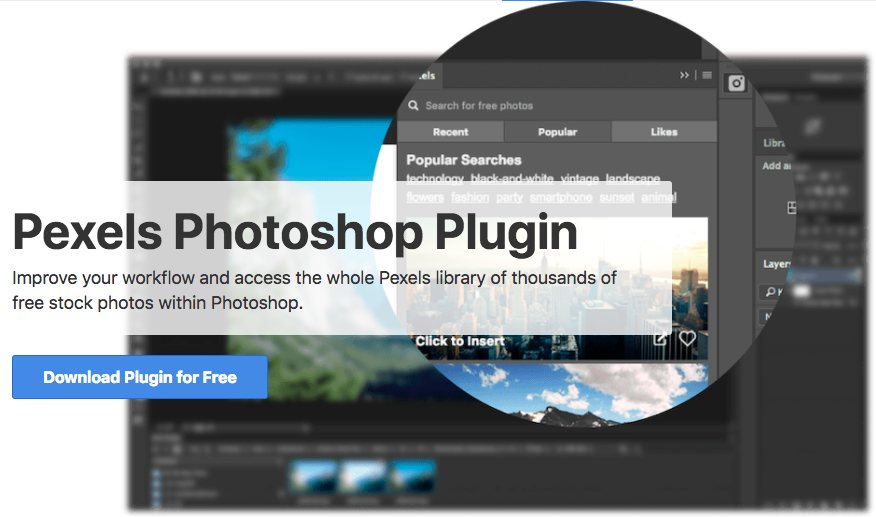 One of the most critical resources that designers need for their projects is a deep pool of stock images at their disposal. Usually, you'll need these images for background enhancement, textures, or maybe just some experimentation. Bonus points if you can get unfettered access to royalty-free stock images.
Pexels.com is an awesome resource when it comes to free stock images. The website also offers designers a free plugin for your Photoshop installation, granting easy access to its photo library without requiring you to open a new window or a need to download images you've got your eye on.
By adding this plugin to Photoshop, you can browse images according to their popularity, images that have been recently added to the website, or by using specific tags and search terms, depending on the needs of your projects.
Price: Completely free in terms of both the app and stock images!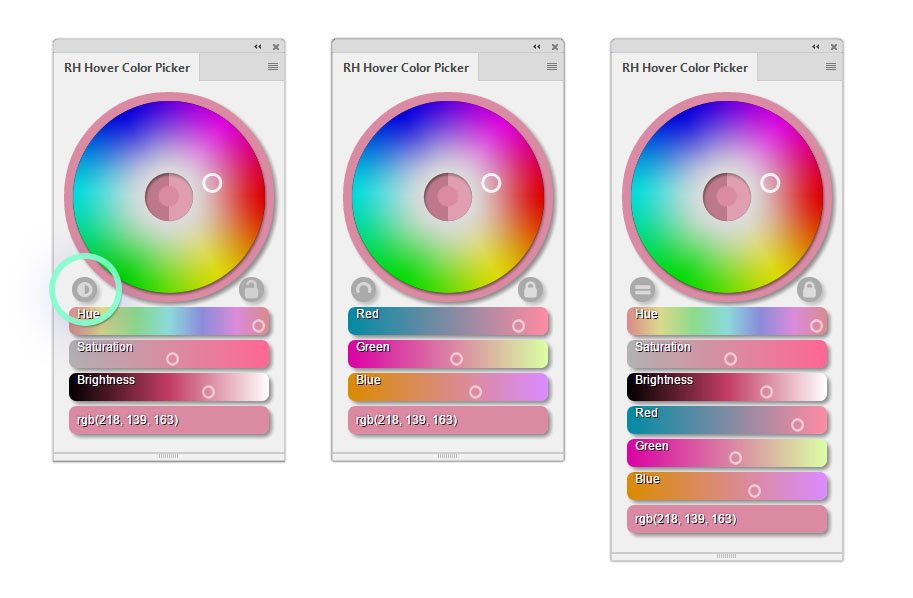 If you're working with color, listen up: Adobe Photoshop does have a color picker included with the software. That said, RH Hover's version is easier to use and arguably better than Photoshop's standard picker—a tool that many describe as being too complex and all over the place.
Good news: there are Photoshop plugins that allow you to have a clean, light, and fast color picker. This particular tool allows you to easily customize your color sliders while giving you a lot more control compared to what you can do with the standard offering.
When working in Photoshop, designers need easy access to a wide range of color, which is why Adobe includes a color picker as part of their standard interface panel. However, users also want the option to see a full, unobscured view of the project they're working on. RH Hover Color Picker only shows when you hover over its minimized version. When you go back to designing, it will automatically hide. Out of sight, out of mind!
Price: $16, as a one-time fee.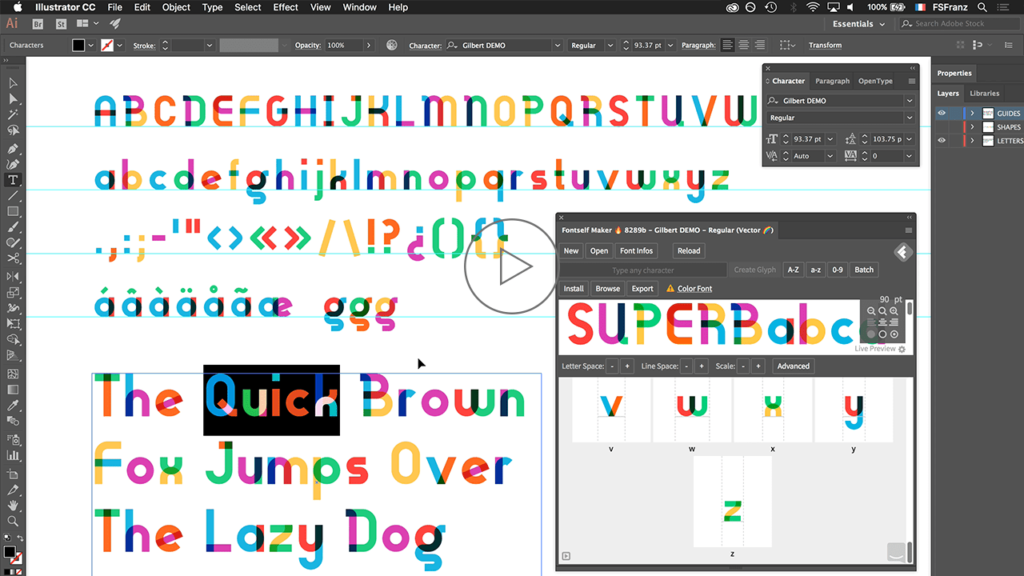 There are many free fonts available online but many designers (and their clients) prefer to have a unique and original typeface for their project. If you want to create your own fonts, Fontself Maker for Photoshop CC is a plugin worth checking out.
Fontself works with both Photoshop and Illustrator CC. This Photoshop plugin allows you to easily turn your lettering into OpenType fonts.
Just simply drag and drop layers to create characters, get colors, textures, or shades.
Price: £43 (~$57), as a one-time fee.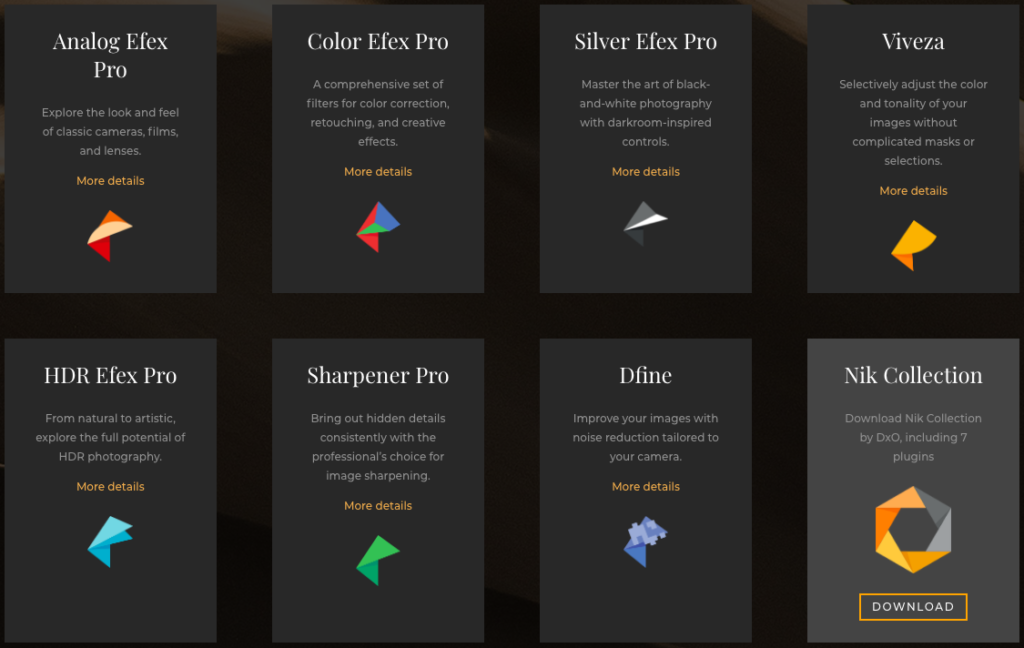 Nik Collection is one of the most popular Photoshop plugins in the design industry. The Collection is made up of seven amazing Lightroom and Photoshop plugins that each work independently.
Interestingly enough, in 2017, Nik Collection changed hands once again. Google decided to drop Nik Collection, which was then acquired by DxO, who decided to resume its development. Nik Collection's new home company is planning to release a new Collection in mid-2018.
In the meantime, here is a look at what is currently included in this particular collection of Photoshop plugins:
Analog Efex Pro: Allows you to explore the classic look of analog cameras, film stock, and lenses.
Color Efex Pro: A collection of filters for color correction, retouching, and effects.
Dfine: Allows you to process your image with noise reduction.
Sharpener Pro: Sharpening tool that allows you to bring out the hidden details of your pictures.
HDR Efex Pro: Process your images and turn them into artistic HDR photos.
Viveza: Allows you to adjust tone and color of the image without the use of masking or selection.
Silver Efex Pro: Turn your photos into stunning black and white images with darkroom-inspired controls.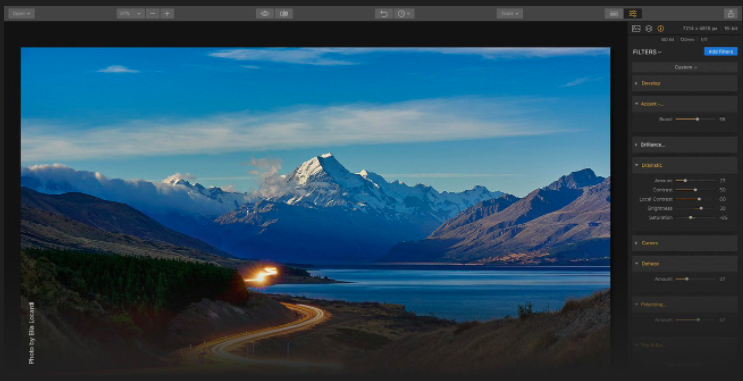 If your brand of design revolves around editing photos, then Luminar is the Photoshop plugin for you.
The tool functions as another Lightroom offshoot (note that it plugs right into Lightroom, too) and comes with over 300 powerful tools: including filters, a long list of one-click presets, and the Accent AI filter.
Luminar has long been available to Mac users but just recently became available to PC users, too (at least those using Windows 7 and above).
What's really cool about Luminar is that it offers built-in workspaces equipped with a guided workflow that can help you get your projects done more effectively: with less blood, sweat, and tears.
Some of Luminar's notable features include:
Easy sky replacement

Object removal

Customized workspace

Masking and presets
Price: $69, as a one-time fee.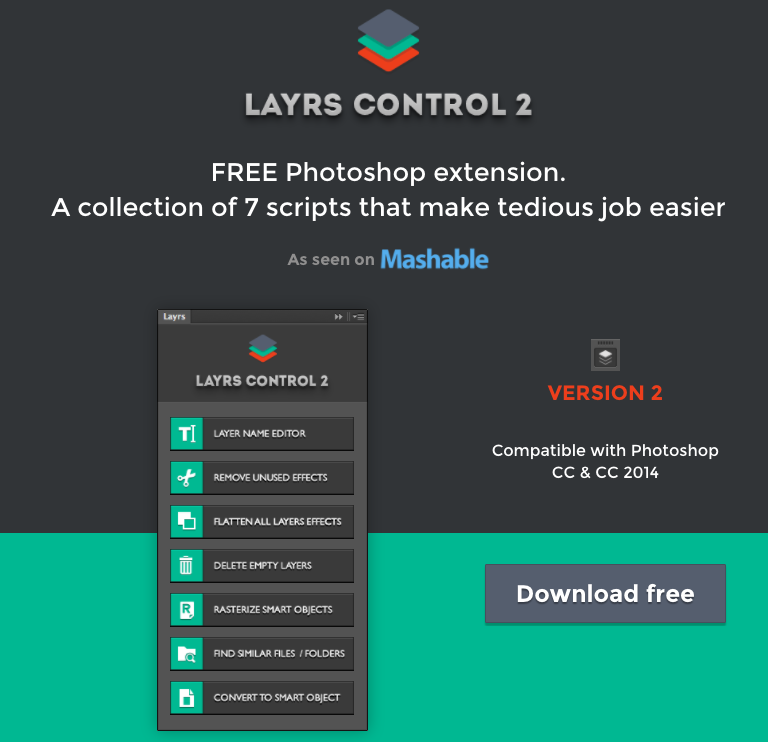 If you've used Photoshop at all, you know that for better or worse, layers play a major role in the design process. Sometimes you create so many layers within your project that organizing them becomes a project in and of itself.
With Layrs Control 2, you can easily manage your layers through a variety of actions accessible through a simple panel.
Here's a quick look at the features offered by the Layrs Control 2 Photoshop plugin:
Layer name editor

Flatten all layers

Delete empty layers

Rasterize smart objects

Remove unused effects

Find similar files or folders

Convert smart objects
Say goodbye to the idea of doing all these tasks manually. This Photoshop plugin allows you to execute these tasks in simple and easy steps, allowing you to save more time on organizing and freeing up time for design.
Price: Completely free!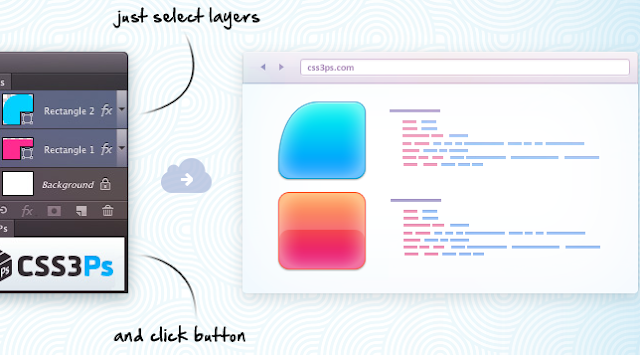 If you're a web developer, this Photoshop plugin is for you! CSS3Ps allows developers to translate individual Photoshop layers into CSS code.
Photoshop does already have this feature, but the CSS3Ps plugin offers other features that level up the standard offering, such as the ability to provide SCSS and SASS codes. The Photoshop plugin also allows you to work a lot faster, especially when dealing with more complicated designs.
Price: Completely free!